File | Import | Shape Table
Imports Shape A Shape consists of two or more measured or calculated values at Poitn & directions on a structure or acoustic surface. Specific types of shapes are an Operating Deflection Shape (ODS), mode shape, acoustic shape, and Engineering Data Shape (EDS). Shape components can be Translational, Rotational, or Scalar. For correct shape animation, all shape components must have correct magnitude & phase values relative to one another. data from a third party disk file into the currentlt open Project.
When this command is executed, the Windows File dialog box will open, as shown below.
Choose the appropriate external file from the File Name & Extension list on the lower right of the dialog box.
The File Name & Extension list in the Windows File dialog box contains the names and extensions of all of the third party file formats that can be imported into a Shape Table (SHP) file.
Select a file to import, and click on Open to import it.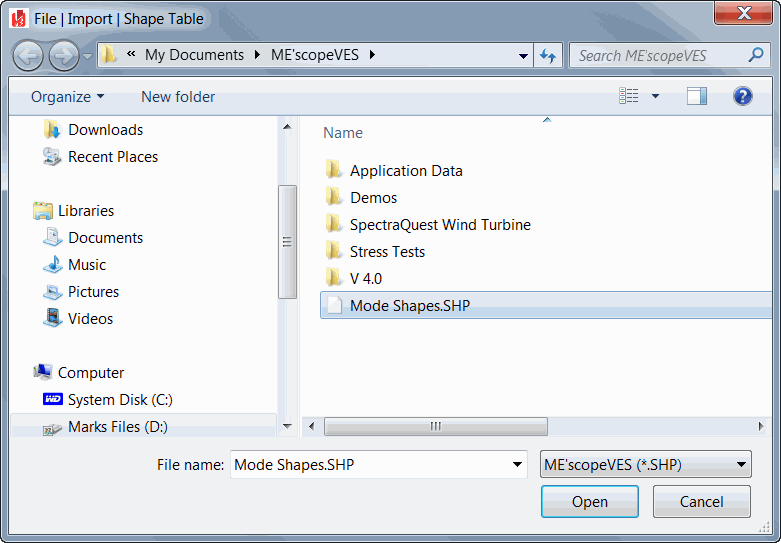 Import Shape Table Dialog Box Showing a File Selected.