Format | Rows Columns
Displays M#s in a Row & Column format.  When it is executed, a matrix of (row, column) format selections is displayed, as shown below.
Up to 10 rows and 10 columns can be displayed at once.

If there are more than 100 M#s in the Data Block or less than 100 M#s are displayed, a vertical scroll bar is displayed on the right hand side of the graphics area for scrolling through the M#s.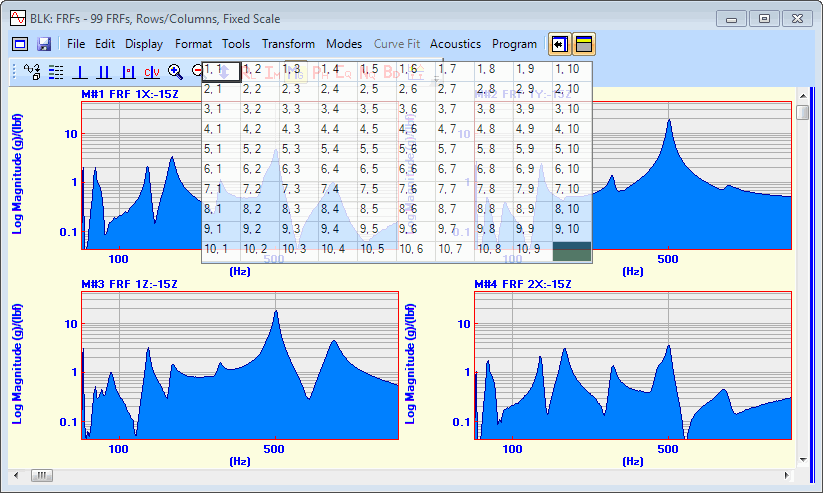 M#s in Row/Column Format.