Curve Fit | Fit Function Synthesis
Synthesizes a red Fit Function for all (or selected) M#s , using the modal parameters of all (or selected) modes in the Modal Parameters spreadsheet.

A red Fit Function is overlaid on each M#
If the band cursor is displayed, Fit Functions are synthesized only in the band
Otherwise, Fit Functions are synthesized over the entire M# frequency span.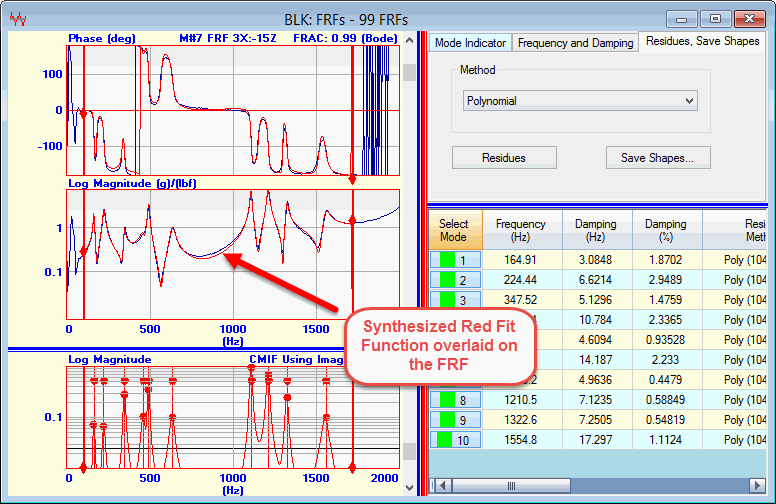 Bode Plot of a Synthesized Fit Function Overlaid on an FRF An FRF (Frequency Response Function) is a cross-channel frequency domain function that defines the dynamic properties of a structure between an excitation Force and the Response caused by that force. An FRF is defined as the ratio (Response DFT / Force DFT). The FRF is a special case of a Transfer Function, where the response is the numerator (Output) and the force is the denominator (Input)..