Tool Tips
Each command in ME'scope has a Tool associated with it.
A Tool is a graphical button that accompanies the command in its menu

A Tool Tip A Tool Tip is a brief description of each button (or Tool) on a Toolbar. If Help | Show Tool Tips is checked, a Tool Tip will be displayed when the mouse pointer is hovered over a Tool. is a brief description of a command (typically its menu location and name)
Help | Show Tool Tips
When this command is checked, the display of Tool Tips is enabled.
Click on a window to make it active

Hover the mouse pointer over any Tool on a Toolbar or the Ribbon to display its Tool Tip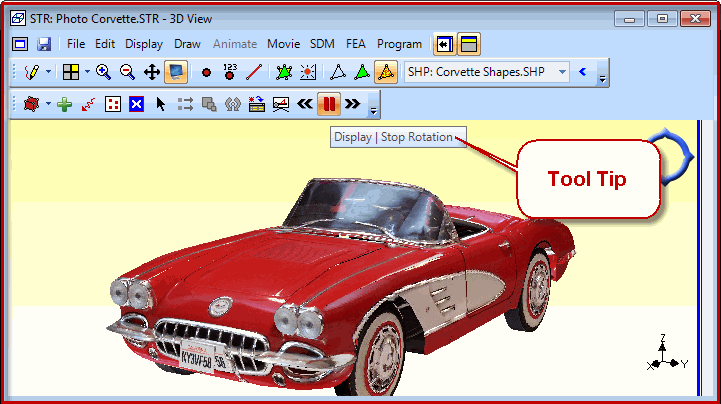 Structure Window Showing a Tool Tip.