Structure (STR) Window
A Structure (STR) file contains a 3D geometric model of a test machine, test structure, or acoustic surface A special type of SubStructure represented by a grid of acoustic measurement Points. Each measurement Point has a surrounding area and surface normal. Acoustic Surfaces can be created with the Drawing Assistant in ME'scope. on which shape data is displayed in animation.
A Structure window is used for several purposes;
Drawing a 3D model of a test machine or structure.

Animating shapes (ODS's, mode shapes, acoustic shapes, or engineering data shapes).

Creating an FEA FEA is an acronym for Finite Element Analysis. FEA involves creating an FEA model by adding FEA elements (called FEA Objects in ME'scope) to a structure model. The FEA model can be solved for its FEA modes, and also used for other analyses in ME'scope. model by attaching FEA Objects (elements) to the geometric model.
The SDM SDM is an acronym for Structural Dynamics Modification. SDM is an algorithm that uses the modes of an unmodified structure together with FEA Objects that model structural modifications, and calculates the modes of the modified structure. SDM is very fast and provides useful results even when a modal model has only a few modes in it., FEA, and FEA Model Updating commands use FEA Objects.
FEA Objects are enabled by the VES-6000 & VES-8000 Options to ME'scope.
Graphical depiction of sensor locations during data acquisition using an Acquisition window.
Adding a Structure Model to a Project
There are several ways to add a structure model to a Project;
Execute File | Import | Structure, and import the model from an external source such as a CAD program or spreadsheet file.

Double click on a Structure (STR) file in the (right or lower) pane of the Project Fly-out Panel.

Right click on a Structure (STR) file in the (right or lower) pane of the Project Fly-out Panel, and select Open from the menu.
To create a new structure model in a Project;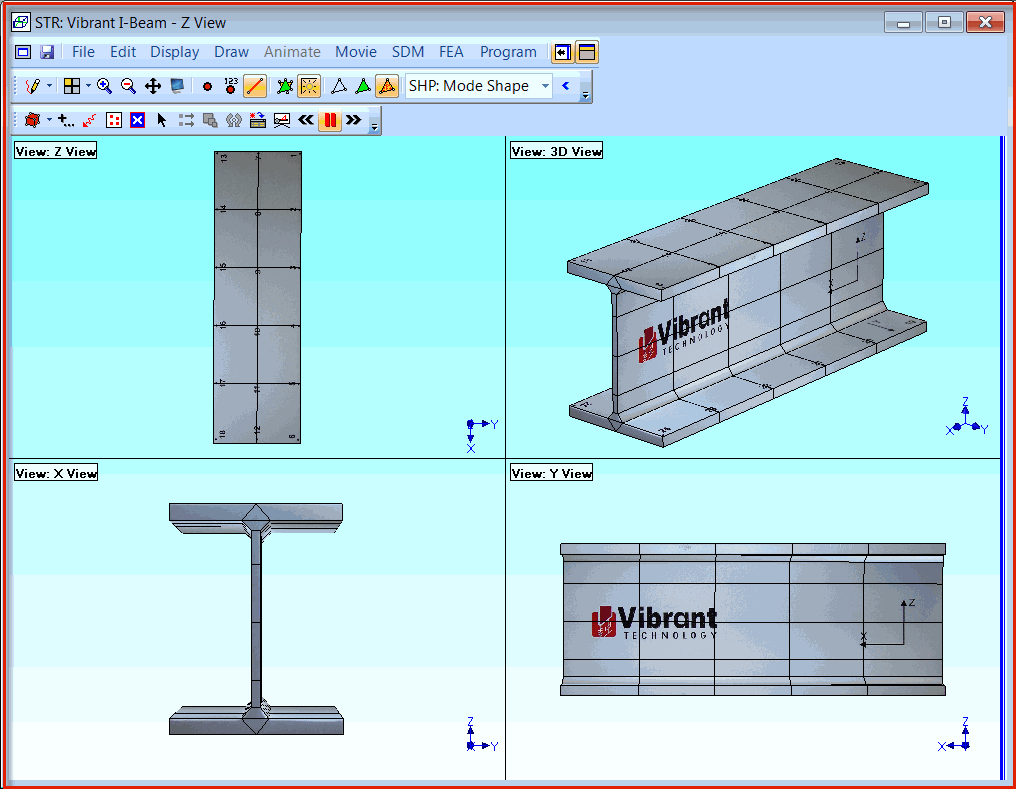 Structure Window in Draw State.