Waterfall Settings   
Chart | Waterfall   
To display the chart in the Waterfall view, click on the Waterfall icon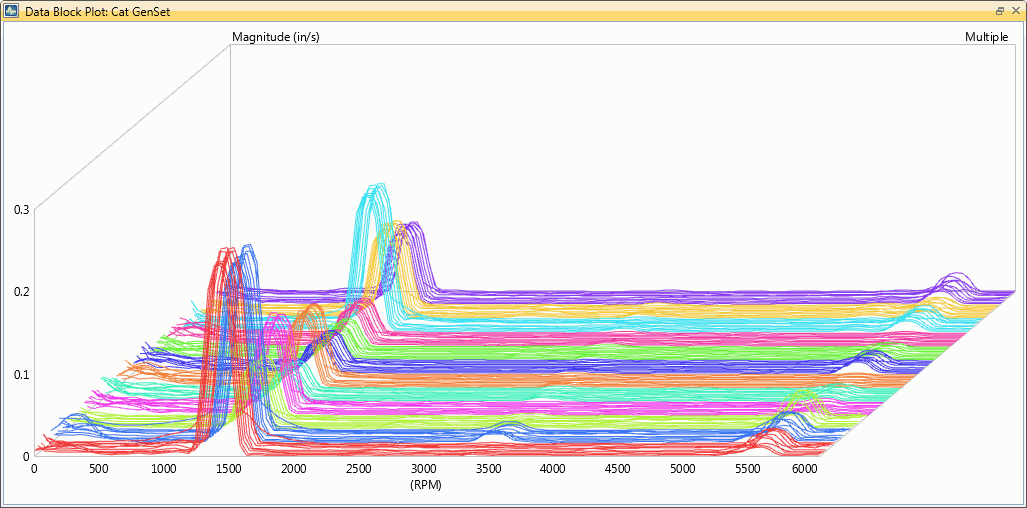 Chart | Waterfall Settings | Source
Source contains Recent and Archive data drop down menu.
Recent data displays all current data acquired in real time

When Archive is selected the date/time range selector becomes active. Select Start Time and End Time either by typing in the desired date/time or using the calender pull down. Then hit Get Data.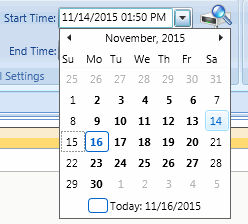 Chart | Waterfall Settings | Most Recent
#    

Selecta Most Recent history of measurements to display in the waterfall chart by hitting the up/down arrow.
Chart | Waterfall Settings | Contour Map  
Display the Waterfall chart as a Contour Map