Display Menu
Center Report Window
Centers the Report window in the Work Area of the ME'scope window.
NOTE:  Repeated execution of this command alternately centers the window and returns it to its former position.
Page Layout and Normal
These two commands display the document either in Page Layout format or in Normal format.  These two formats are shown below.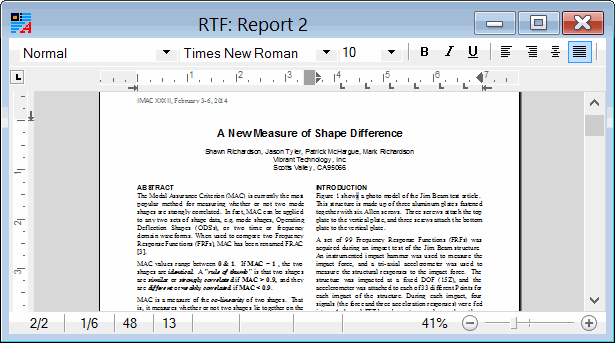 Page Layout Format.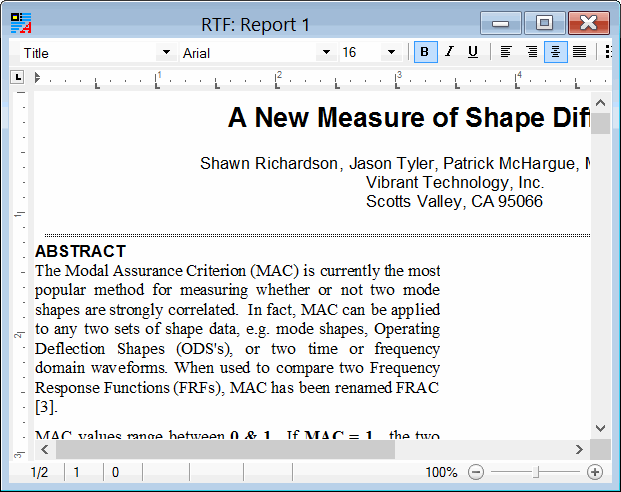 Normal Format.
Zoom menu
The commands in this menu zoom the Report display by percentages, from 25 to 300 percent.  The Report display is also zoomed by using the Zoom Zooming enlarges the display of the model in a Structure window, or the graphics along the X-axis in a Data Block or Acquisition window. A Zoom is initiated by executing Display | Zoom, or by clicking in the graphics area and spinning the mouse wheel. slider in the lower right corner of the window.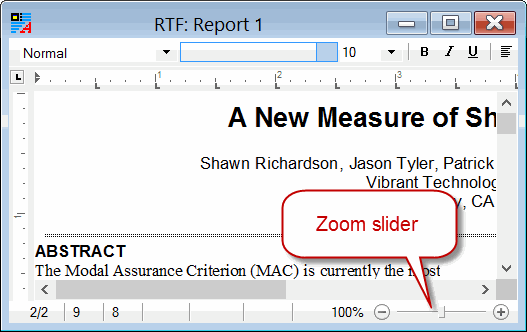 Zoom Slider.
Form Layout menu
The commands in this menu justify all of the Report text and graphics to the Left side or to the Right side..
Controls menu
The commands in this menu show and hide Toolbars and Rulers in the Report window.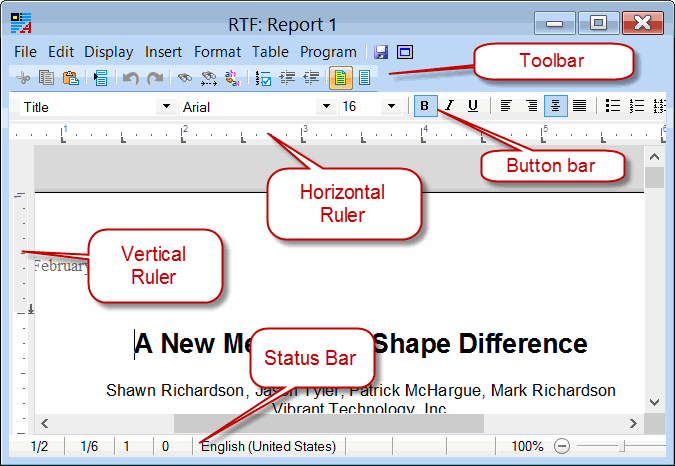 Report Controls.