Distance Between Two Points
The distance between two Points can be displayed on the Status bar at the bottom of the ME'scope window.
Choose Points from the Edit |  Current Type List.

Hold down the Ctrl key, and click near a Point to select it.

Move the mouse Pointer near to a second Point to display the distance between the two Points on the Status bar.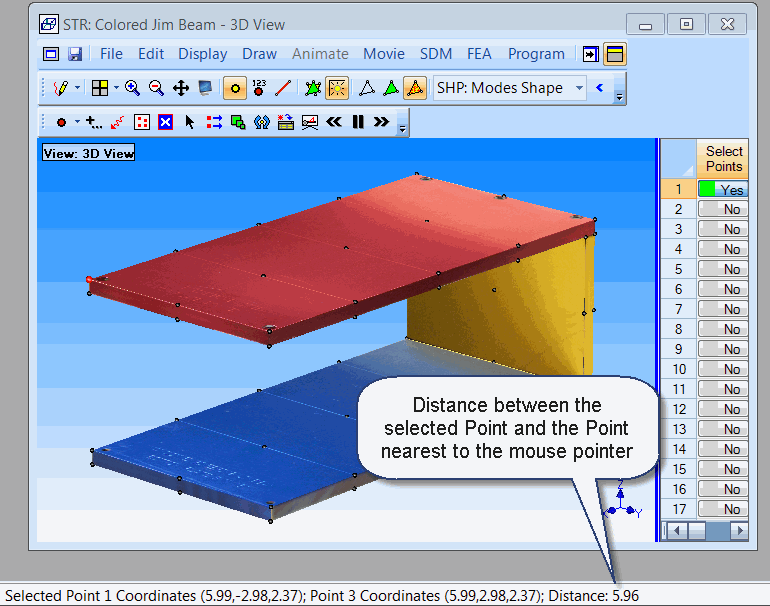 Distance Between Two Points Shown on Status Bar.