Displaying Shape Values During Animation
When animation is paused, shape values can be displayed next to each selected Point.
Execute Animate | Step | Pause/Continue to pause the animation.

Make sure that Points are displayed (Execute Display | Display Objects | Points | Show Points)

Hold down the Ctrl key, and click near a Point to toggle the display of its shape values.

Hold down the Ctrl key, and right click to clear the display of all shape values.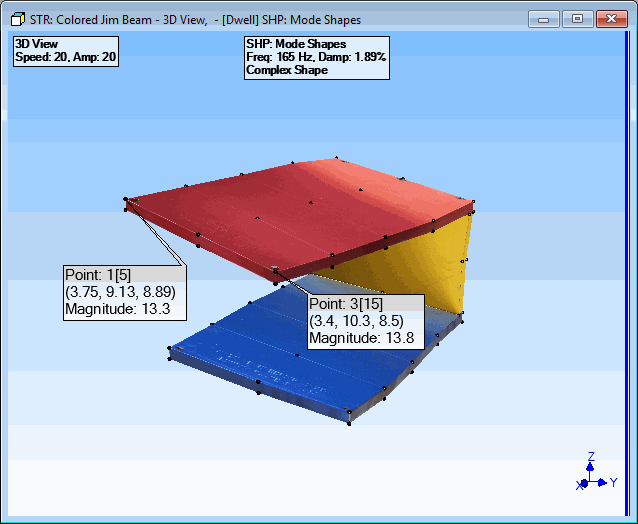 Use the Ctrl key to Display Shape Values During Paused Animation.