Administration
Email Notification Settings
Email notification allows an end user to be notified when an alarm is triggered.  The image below provides a sample setup for the Email notification under the Administration menu. Hit the Test button to confirm Email settings are correct.  Upon receiving a successful test, hit the Save button.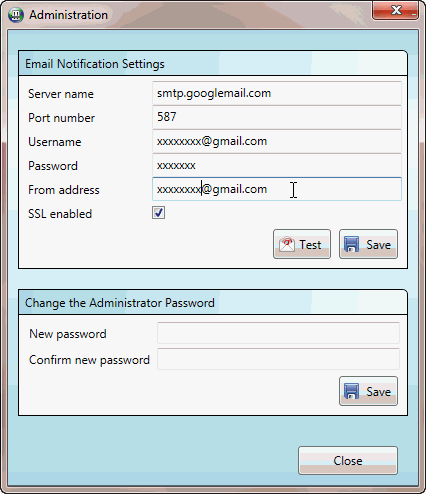 The following message will appear after a successful Email notification test.  

To change the Administrative Password simply type in your New Password and repeat in the Confirm New Password box.